JD's FOOTBALL SUNDAY XII
12th Annual Gathering In Honor of a Great Person

*****THE BIGGEST SUNDAY EVENT OF THE YEAR*****
Sunday, October 12, 2014 ~ Columbus Day Weekend!
12pm - 8pm @ Z-Two Lounge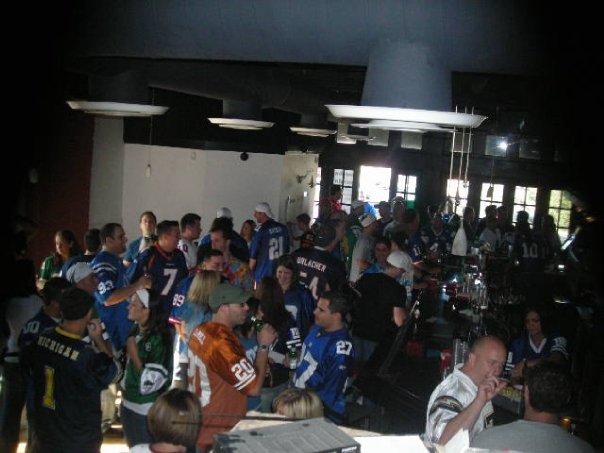 For the 12th consecutive year, we will get together to honor a great person. On September 11, 2001, Joey Doyle was taken way too soon from us, but he left us all with great memories to last our lifetime. Joey was definitely one of a kind!!! He was bound to light up a room whenever he walked into it and leave everyone he met there with a great memory.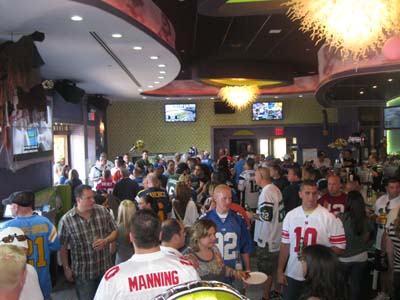 One of Joey's biggest joys was hosting Football Sunday at his house as often as possible. We continue to celebrate this memory by bringing together EVERYONE we know and throwing one big annual party in honor of Joe, properly called JD's Football Sunday. Football, Food, Drinks, and a DJ all day long.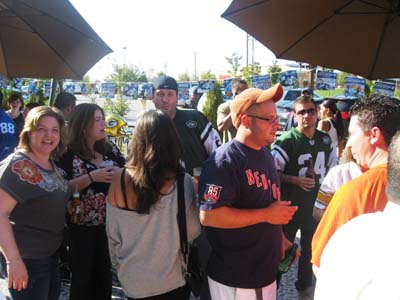 For the 12th consecutive year, we simply all come together and enjoy a great day amongst friends- a day Joey would be proud of!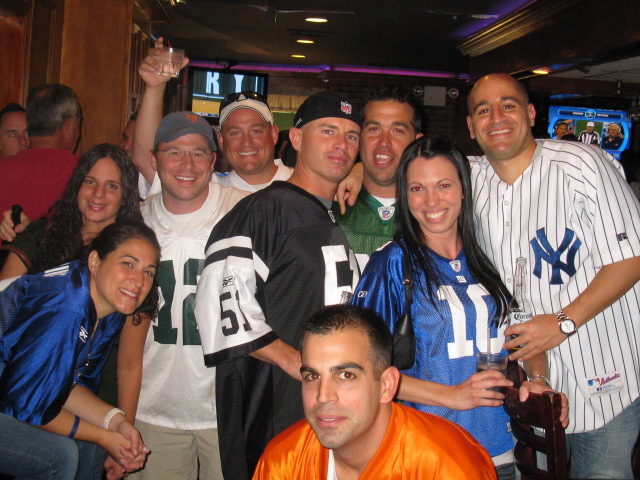 JD's Football Sunday gets bigger & better each year. The last 3 years had attendance of over 400 people each year. On this special Sunday, friends from Joey's life, their friends and also people who have heard the hysterical JD stories and may have never been fortunate enough to meet him, join together to make it the best Sunday event of the year. We encourage everyone to pass the word on and bring as many people as you like to this year's event.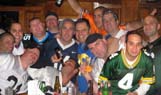 If you didn't know Joey, I can guarantee you that you know someone that did know him- so why not come by for a drink and a great time?
As always, donations or sponsors are always appreciated- please send an email to friendsofjoey@gmail.com if interested.
Everything we raise is donated to the Joseph Doyle Memorial Scholarship Fund and all contributions are tax deductible- tax id available if needed.

Please check this page for updates regarding raffles, auctions, etc taking place- Also, feel free to contact us at friendsofjoey@gmail.com
***THE JD $10K RAFFLE***
Once again we are having the JD 10K Raffle. 250 tickets will be sold at $100 each and 1st place gets $10,000 and 2nd place gets $2,500. The winners will be picked Oct. 12th after the 1pm Jets game. These ticket numbers are being reserved now, with payment not due until September 15th. So, hurry and send an email back requesting your favorite number to be held for you.
***GIANTS GAME BOXES***
Once again we will have Super Bowl style box pools. The first football boxes going up for sale are the 8:30pm Giants vs Eagles game. Boxes are $25- numbers go from 1-100. 1st Quarter winner gets $150, half time winner gets $300, 3rd quarter winner gets $150 and final score winner gets $650- remaining money goes to the Joseph Doyle Memorial Scholarship Fund. Email us at friendsofjoey@gmail.com to request your box number- these will go quickly.

***$10 50/50 TICKETS IN ADVANCE***
The last 5 years, the prize pool has been over $2,000. 1st place- 60%, 2nd place- 30% and 3rd place- 10%. If you can help out and sell tickets at work, to your family and friends, to anyone who might be interested in helping to keep a great person's memory going, it would help make the day an even bigger success! You do not have to be present to win a prize. We will also be selling tickets on Oct. 12th until approximately 5:30pm

JD's FOOTBALL SUNDAY XII

The 12th Annual JD's Football Sunday
Is Set For Sunday, October 12th!

***The JD $10K Raffle***
Once again we are having the JD 10K Raffle. 250 tickets will be sold at $100 each and 1st place gets $10,000 and 2nd place gets $2,500.
See bottom left for more details


***DREAM FOOTBALL EXPERIENCE***
Bidding has begun on a big auction for 2 tickets to a select Jets or Giants game (winner's choice) in a private suite on the 35 yard line with Commissioners Club access. That includes delicious catered specials from some of the top restaurants in the area, such as Nobu.
- the winner chooses between the following games:
Giants vs Cowboys on Sunday, 11/23 @ 8:30pm or
Jets vs Steelers- Sunday, 11/9 @ 1pm
*Thanks to Jimmy Sorrentino & Perry Capital for the great ticket package*
CURRENT BID: $2,000 (Mike T.)