JD's 10th ANNUAL FOOTBALL SUNDAY
WAS A HUGE SUCCESS!!!
CLICK HERE FOR THE PICTURES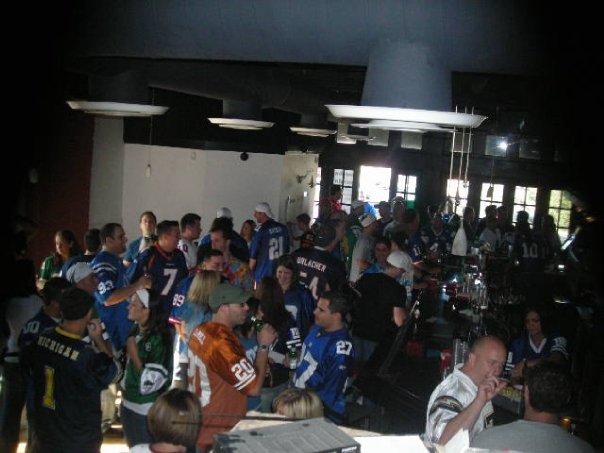 For the 10th consecutive year, we all got together to honor a great person. On September 11, 2001, Joey Doyle was taken way too soon from us, but he left us all with great memories to last our lifetime. Joey was definitely one of a kind!!! He was bound to light up a room whenever he walked into it and leave everyone he met there with a great memory.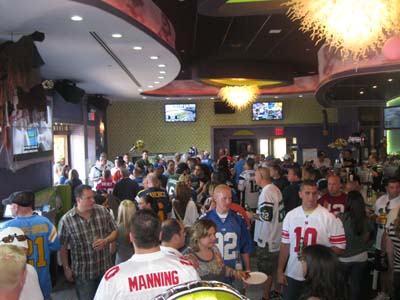 One of Joey's biggest joys was hosting Football Sunday at his house as often as possible. We continue to celebrate this memory by bringing together EVERYONE we know and throwing one big annual party in honor of Joe, properly called JD's Football Sunday. Football, Food, Drinks, and a DJ all day long.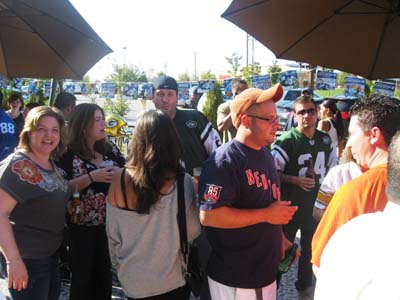 On October 7, 2012 we had over 450 people come together and simply enjoy a great day amongst friends- a day Joey would be proud of! We were back at Z-Two Lounge where the large flat screen TV's showed football all day while the DJ played the music.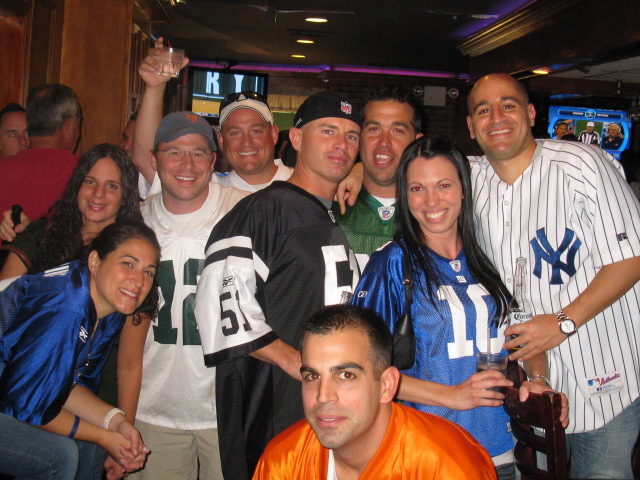 JD's Football Sunday gets bigger & better each year. On this special Sunday, friends from Joey's life, their friends and also people who have heard the hysterical JD stories and may have never been fortunate enough to meet him, join together to make it the best Sunday event of the year. We encourage everyone to pass the word on and bring as many people as you like to this year's event.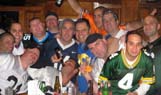 If you didn't know Joey, I can guarantee you that you know someone that did know him- so why not come by for a drink and a great time?
As always, donations or sponsors are always appreciated- please send an email to friendsofjoey@gmail.com if interested.
Everything we raise is donated to the Joseph Doyle Memorial Scholarship Fund and all contributions are tax deductible- tax id available if needed.
Please check this page for updates- Also, feel free to contact us at friendsofjoey@gmail.com
*